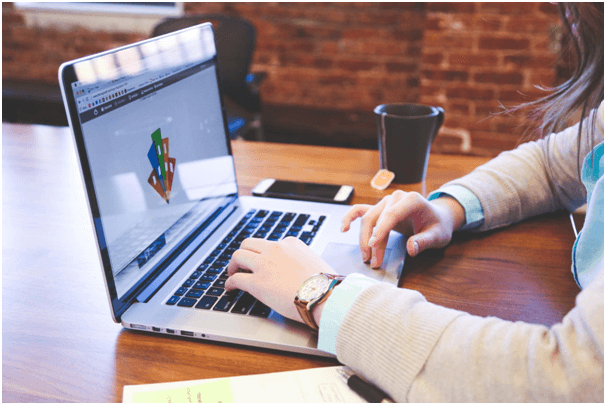 When the events of 2020 caused many of us to pivot in our small businesses, some of us needed to rebrand too. A rebrand can be a great way to inject a fresh burst of energy into a business, and also to announce a change of direction or additional services.
You may think that rebranding sounds expensive. Certainly, it can be if you jump straight in to hiring a branding agency to do the work for you. But had you considered creating your new branding yourself? You can do so on a very small budget, with a few tools and a little know how.
Let's look at 3 steps to rebranding your small business on a small budget in 2021.
Step 1 – Define your new brand
Planning out the new look and feel for your brand is obviously the place to begin. But it doesn't have to be as overwhelming as it may sound. Whether you are updating the brand you already have, or creating a new one from scratch, then begin by considering who your customers will be.
When you understand the demographic that you will be serving, you can think about what will speak to them the most. Will they appreciate a young, fun brand? Or are they looking for a dependable, simple service? Are they focussed on sustainability, or are their purchases motivated by something else?
Knowing your customer is key. Do also consider the industry that you are in, and how your new branding will stand out among the crowd.
Think about the main colour of your new branding in terms of what it says about your business. Colours invoke emotional responses in people, and that's something to consider in depth.
From the optimism and cheerfulness of yellow, to the balance and calm of grey, there is a colour choice for every mood. Consider how you want consumers to feel when they think of you, and how that might influence customer loyalty. Again, keep in mind who your typical customer is and what matters most to them.
Step 2 – Create your brand assets
When you have a colour in mind, you can find complimentary or accent shades by visiting colormind.io. You could then head to logocreator.io to begin trying out logo designs in your chosen colour.
Creating your brand assets yourself is, perhaps surprisingly, somewhere that you can save a great deal of budget. The two tools above are both free to use, and are all you need to get started with creating your own branding.
When it comes to creating other online assets, such as graphics for landing pages, email headers and social media graphics, you could sign up for a free Canva account and create your own.
Canva is a free online design tool, which will allow you to upload your own logo that you just made in Logo Creator, and also to select your brand colours using the hex codes you just created in Color Mind. Now you have the ability to create all your brand assets for free.
These graphics can now be uploaded everywhere, including your new (or updated) website.
Step 3 – Spread the word
Finally, when your brand assets are created, you will be ready to start spreading the word. If you are an established business, then announcing your rebrand will be a fun process, as you already have an audience of previous customers to talk to.
Get onto social media and share your new logo and assets. Ask your audience's opinion, and remember to respond to comments. Human interaction is a big social media trend for 2021, so use this as a chance to start a conversation.
Remember to email your subscriber list showcasing your new brand, and of course telling them what your new business offerings are. This would be an ideal time to offer a discount code or another incentive for people to visit your freshly rebranded online store or website.
In summary
So there you have it – 3 simple steps to rebrand your small business for very little budget. You might spend a little on your website, especially if you have changed your URL. But for the most part, branding can be updated with little to no spend at all.
The online design tools mentioned are all free to use. The thought that goes into the rebrand comes straight from your knowledge and experience of your own customers, so you don't need an agency to direct you.
When you are rebranding, as opposed to creating a new business from scratch, you already have the foundations in place. You have previous and existing customers to show you what your consumers want from you. Then there is the bonus of having an existing audience on email and social to announce your rebrand to.
Rebranding can be exciting, giving you an opportunity to inject fresh energy into your business, while also re-engaging your old customers. Make the most of it, and enjoy the new energy it brings.